The Tees Trees project by Erimus Rotary aims to transform the riverscape along the Tees between Newport Bridge and Furness Corner, while also providing engagement opportunities for young people and supporting the local community.
At a planting day this week PD Ports chief executive officer Frans Calje joined staff from Middlesbrough Council's horticulture team and Rotary members on the riverbank close to Teessaurus Park.
The event has also been supported by staff and students from Middlesbrough College.
PD Ports's donation has provided 84 saplings, stakes and ties for the third phase of the Tees Trees project. The company has a long-standing commitment to improving and supporting the social, economic and environmental well-being of communities across Teesside.
Among the saplings planted were acers, silver birch, rowan and lime trees. The new trees have been protected with steel mesh covers provided by Middlesbrough Council.
The Tees Trees project was launched by Middlesbrough's Erimus Rotary – made up of three local clubs – in 2021, in honour of its oldest club's centenary.
Since the start of the project, hundreds of whips and saplings have been planted along the riverbank, along with thousands of spring bulbs.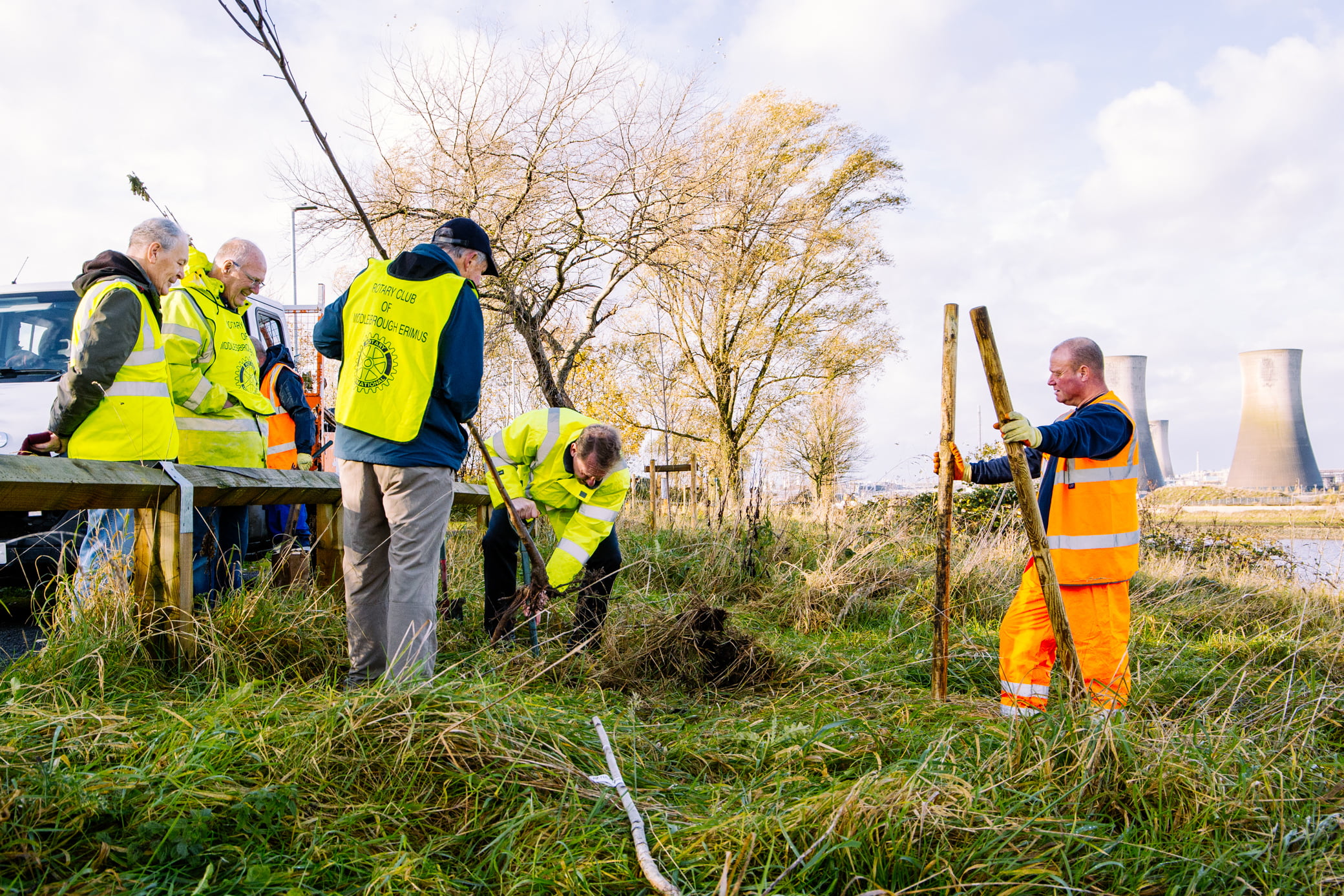 Mr Calje praised the effort of those taking part in the planting day and added: "The work done by Erimus Rotary along the banks of the Tees in recent years is nothing short of transformational.
"I am proud that PD Ports has played its small part in helping to improve the river for generations to come."
President of Middlesbrough Erimus Rotary, Terry Bolton, welcomed the PD Ports' generous support, adding: "We are delighted to be working with partners including a team from Middlesbrough Council and support from staff and students from Middlesbrough College as we seek to transform the Tees riverscape with its three National Trails and remarkable steelmaking heritage into a positive green space for our communities and visitors."
Middlesbrough Mayor Chris Cooke said: "This is a fantastic project by Erimus Rotary which is breathing new life into this important stretch of the River Tees.
"It's also great to see young people at the heart of an initiative that will be enjoyed for generations to come."
Zoe Lewis, principal and chief executive at Middlesbrough College Group, said: "This is a fantastic project for our students to get involved with.
"It was great for them and for our horticultural team to work on the tree planting, which will make such a difference to the local environment.
"Erimus Rotary have done a brilliant job in putting the Tees Trees project together and it was very generous of PD Ports to help finance the scheme."
Posted in: Uncategorised , CSR , Environmental , Education