PD Ports has launched a dedicated rail freight service between Teesport and Doncaster in partnership with GB Railfreight, for its major customer Containerships – Intra-European leader of multimodal transport.
The new service is responding to the growing demand for Teesport as the Northern UK gateway for trade which continues to see year-on-year growth across its container platform. The twice-daily rail service removes 120 daily road movements from the heavily congested UK road network – a journey of 90 miles each way per vehicle. In this way also reducing CO2 emissions and increasing sustainability, one of the major strategic targets of Containerships.
Containerships' confidence in PD Ports' capability to deliver a reliable service to its end customer was cemented during a four-week trial period this spring. The service carries 56 boxes per day in two trips, outward journey from Doncaster – Darlington – Teesport and returning from Teesport – Yarm – Doncaster.
The end customer, IKEA Transport & Logistics Services has high expectations of the supply chain's performance.
"To us delivery accuracy is of key importance. At the same time, we have a very ambitious decarbonising agenda and actively seek to reduce our environmental impact wherever possible. To shift from trucks to trains is one way of reducing the number of shipments and fuel used per shipment", says Elisabeth Munck af Rosenschöld, Head of Sustainability, IKEA Transport & Logistics Services.
Jari Lepistö, Chief Commercial Officer at Containerships, is very positive about this new service: "Reliability and sustainability are core values for Containerships and its customers. We were looking for reliable partners to move large amounts of cargo with increased volumes coming from the Baltics in a sustainable way.  We needed an effective daily plan to move containers to Doncaster when satisfying one of our major customers, IKEA Transport & Logistics Services' environmental targets."
Using its trusted reputation and experience, PD Ports has created a platform to connect shipping lines with rail operators to deliver a first-class solution for its end customer.
Geoff Lippitt, Group Business Development Director at PD Ports said: "Rail is at the forefront of our agenda at Teesport, providing vital UK connections for our customers and delivering significant environmental and cost-saving benefits.
"We continue to see consistent growth in our container volumes at the port, reflecting not only the trust and confidence customers have in our ability to deliver reliable services but also in our capacity to offer frequency and flexibility, which is vital to their supply chain."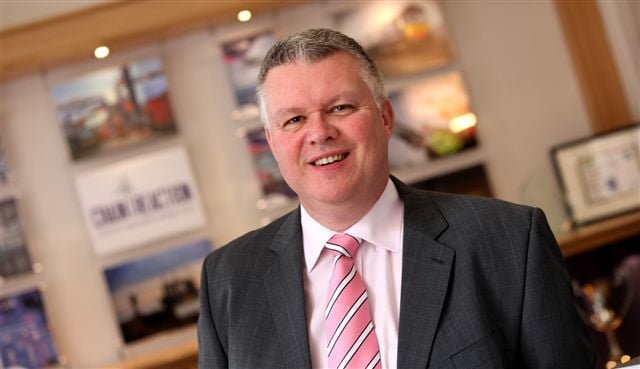 PD Ports' Key Accounts & Rail Development Manager, Patti Burt added: "We're delighted to be working with one of our longest serving customers, Containerships and GB Railfreight in creating a solution that not only delivers exceptional and reliable service, but which offers considerable economic benefits.
 "During the trial we have proven the concept; the operational capability works at both terminals which is a testament to the fantastic teamwork involved in the whole partnership. We look forward to a strong, ongoing relationship."
 John Smith, Managing Director of GB Railfreight said: "This new intermodal service underlines the growing importance of rail freight in meeting the supply chain needs of leading global businesses. Rail freight offers the certainty and reliability required to support complex supply chains.
"At a time when business is under increasing pressure to improve their sustainability credentials, rail has the advantage of being significantly more environmentally friendly than road transport." 
Posted in: Uncategorised