Schoolchildren from across Teesside were given insight into the wide variety of careers available and how the things they buy make their way into the country during a trip to PD Ports.
The visit by 22 children from five schools was part of PD Ports' National Inclusion Week events and supported by Power of Women and Spark Tees Valley.
National Inclusion Week was recognised across PD Ports Group, with leaders from every part of the business giving individual pledges about how they plan to support diversity and inclusion in future and ensure that every person working for the company is valued and supported.
The company's new Diversity and Inclusion Strategy was also formally presented to staff for the first time, with a commitment to ensuring colleagues feel included and comfortable to be themselves, and that everyone is treated fairly, equitably and with respect.
The school visits – by St Helen's and Eldon Grove, in Hartlepool; Dormanstown Primary, from Redcar; Thorntree, in Middlesbrough and St Bede's, in Stockton – were part of PD Ports pledge to ensure young people in Teesside and beyond are given the opportunity to visit Teesport and gain understanding about the variety of STEM careers available to them, regardless of background.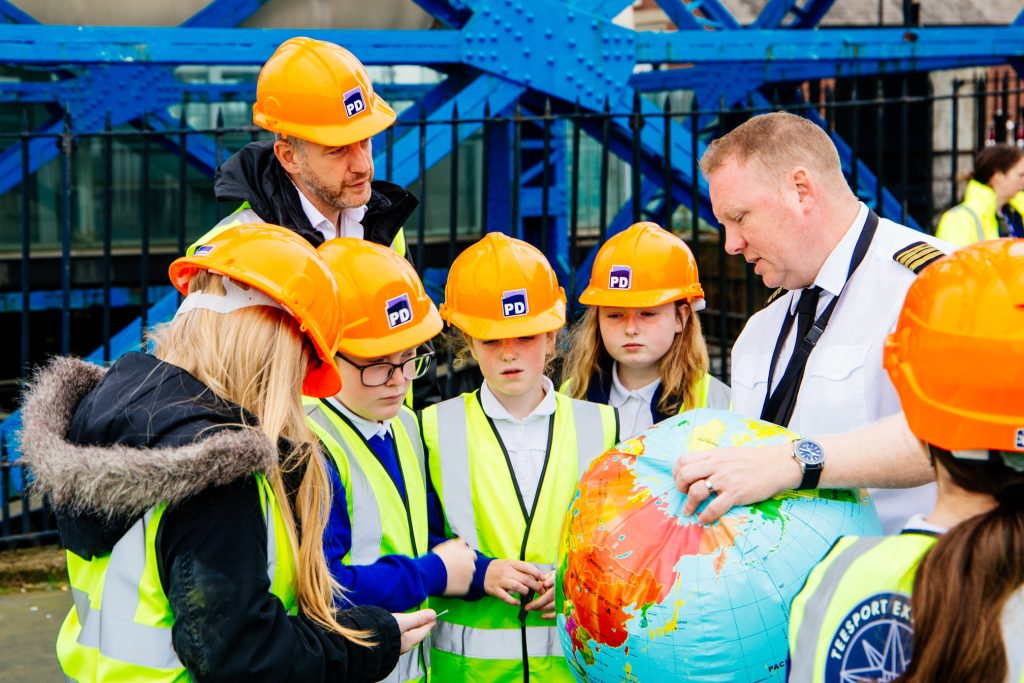 The Key Stage 2 pupils – aged between 7 and 11-years-old – met deputy Harbour Master Chris Stocks and assistant Harbour Master Wendy O'Donnell at the Harbour Master's Office in Middlesbrough, before travelling to Teesport for a coach tour of the site.
They were greeted by graduate operations superintendent Chloe Henderson and Glen Jones, from the operational development team, who explained how the port operates and the type of goods that come into the UK from across the world.
The pupils had the opportunity to see two container ships unloading and a reach stacker, which lifts containers, in action.
Deputy Harbour Master Chris Stocks said: "The children were a delight to meet and full of questions and interesting ideas about the type of ships that visit Teesport and the sort of goods that come into the country here.
"It's so important to make young people aware of the options open to them in their future careers and without visits like this we know that many would have no idea of the scale of the operation at Teesport and the variety of jobs and education routes available to them.
"Thanks must go to the Power of Women – of which the schools involved are ambassadors – and Spark Tees Valley for helping us to promote the event to schools and providing the educational materials to back up what they've learned today."
Speaking about National Inclusion Week, Frans Calje, chief executive officer at PD Ports, added: "Inclusion should play a central role in everything that we do as a business.
"We have put the spotlight on National Inclusion Week but supporting and promoting inclusion across our business is something that we'll continue to do going forward. Our organisation needs to be reflective of a fairer society and that means whoever you are, irrespective of your background, it doesn't matter – we want to work with the best people and support them through their career with us to get the best out of themselves."
Posted in: Education